Team Toba 2019 had an amazing year!
Over the course of eight months the 13 teams grew as teammates and as academics.
At gala Team Toba received 2nd in Business Technology Management!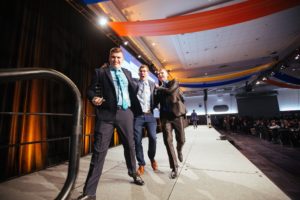 (Andrew Smith, Andrew Martin and Chris Pendergast).
The Human Resources Team received 3rd place!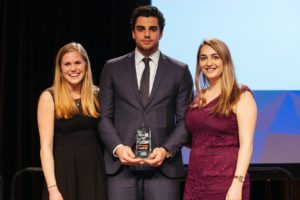 (Megan Parsons, Mario Fiorentino and Tasia Papadopoulos)
The Social Team received 3rd place!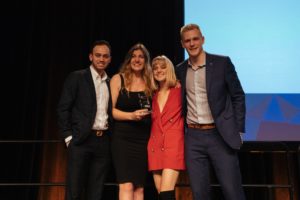 (Felipe Garcia, Jacquelyn Townsend, Brooke Meyer, and David Dobson)
As well the entire Team Toba 2019 won 3rd place in overall participation! They all came together as a family and celebrated each others success. They will never forget their time on Team Toba 2019 and JDC West will always have a place in their hearts wherever they go.
Congratulations Team Toba 2019!